Yoni Steaming Reviews
See what our raving fans have to say…it's time you joined them!
Yoni Steaming Reviews
Only some of our many yoni herb reviews.
We have many more customer testimonials sent to us on a regular basis via WhatsApp, FB messenger, etc.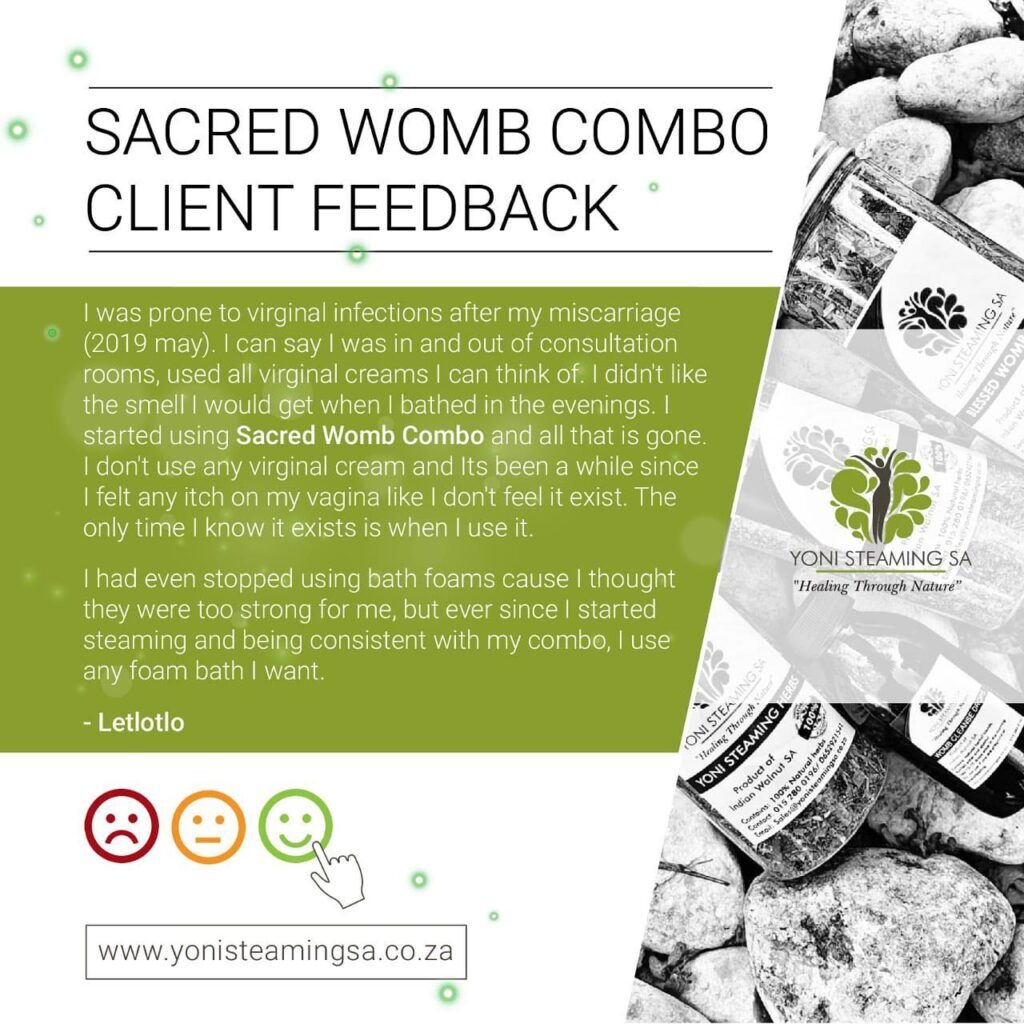 WhatsApp Testimonials
We have many more of these on our Facebook Page
Many happy clients
We get positive feedback from our Yoni Product clients every single week. These customers are normal people with real health challenges just like you and I.
We believe that focusing on creating the best possible products with the correct blend of high quality ingredients is the reason for our product's success in South Africa.
Obviously we cannot guarantee results because these products are natural and each person's body is different. This means your body may respond differently compared to someone else. All we suggest is doing a free consultation with us (use the WhatsApp icon) and simply try the product for yourself.
We do the consultations to assess your unique situation and can give you the best solution tailored to your specific needs. It's our hope (and mission) that you will join the 1000's of happy clients we've already helped.
Feeling Overwhelmed?
Get a Free Consultation via WhatsApp
You probably feel a little overwhelmed and confused looking at these products.
You're not sure about which products to choose based on your body and specific needs.
That's why we offer a free consultation via WhatsApp.
Simply click on the WhatsApp Icon on the bottom left of the website to get started!